Yes, The Guillotines is available on Netflix in Thailand, but did you know you can unlock thousands of movies and shows not currently available in Thailand? The release date for Netflix Thailand was February 5th 2019, and it's currently not available on Netflix in any other countries.
Check out this sample list of movies you can unlock through American and International Netflix, including "Legend of the Fist: Return of Chen Zhen (2010)", "Rumble in the Bronx (1995)", and "Mongol (2007)"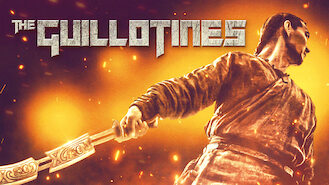 The Guillotines
2012
Once used by the emperor to quash all opposition, a secret squad of assassins known as the Guillotines falls out of favor when a new monarch takes the throne. Deemed expendable, the Guillotines soon end up with a price on their heads.
Cast
Yu Wang

Huang Xiaoming

Purba Rgyal

Ethan Juan

Jing Boran

Li Yuchun

Vivien Li

Tian Gao

Yi Wei Zhou

Peng Guo