Yes, Gangster Land is available on Netflix in the UK, but did you know you can unlock thousands of movies and shows not currently available in the UK? The release date for Netflix UK was December 5th 2018, and here are the dates it was released on Netflix in other countries:
Netflix Ireland: Released on December 5th, 2018
Check out this sample list of movies you can unlock through American and International Netflix, including "The Lookout (2007)", "The Day of the Jackal (1973)", and "True Grit (2010)"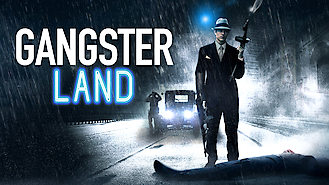 Gangster Land
2017
During Prohibition, "Machine Gun" Jack McGurn rises in the Chicago mob to become Al Capone's enforcer and, at his side, embarks on a brutal gang war. A onetime boxer marked by murder, he learns to mete out violence in the streets, becoming the right hand of a mob boss.
Cast
Sean Faris

Milo Gibson

Peter Facinelli

Jason Patric

Jamie-Lynn Sigler

Al Sapienza

Mark Rolston

Michael Paré

Sean Kanan

Don Harvey