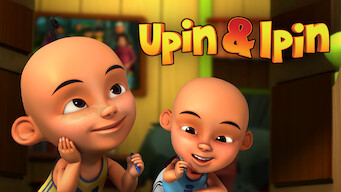 Is
Upin & Ipin: Season 1 (2007)
on Netflix United Kingdom?
1 / 5 (compiled from 1 review source)
British Netflix Release: June 10, 2019
Kids' TV, Malaysian TV Shows, TV Cartoons
Synopsis
Two mischievous yet lovable five-year-old twins and their friends enjoy daily life and new discoveries with the residents of their Malaysian village. They're cute, quirky and curious. With this playful pair, even everyday activities can be adventures!
Watch on Netflix
Upin & Ipin: Season 1
Season 1 of Upin & Ipin has 21 episodes. Because different Netflix countries have different availability for episodes, you'll need to check the episode listing below to see which are available in the United Kingdom.
You can also click on any episode below to get more information on which Netflix countries it is available in.