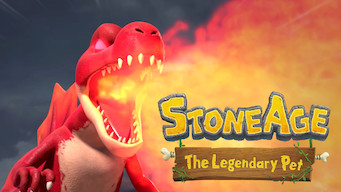 Is
Stone Age: Season 1 (2017)
on Netflix United Kingdom?
1 / 5 (compiled from 1 review source)
British Netflix Release: July 11, 2019
Kids' TV, Korean TV Shows, TV Cartoons
Synopsis
Woody sets out to become the Stone Age's best animal trainer with a little help from his faithful pet dinosaur, Moga.
Watch on Netflix
Cast
Samantha Moon, Nancy Kim, Jacqueline Youn, Mike Yantzi, Anna Paik, Matt Anipen, Josh Schwartzentruber
Stone Age: Season 1
Season 1 of Stone Age has 13 episodes. Because different Netflix countries have different availability for episodes, you'll need to check the episode listing below to see which are available in the United Kingdom.
You can also click on any episode below to get more information on which Netflix countries it is available in.