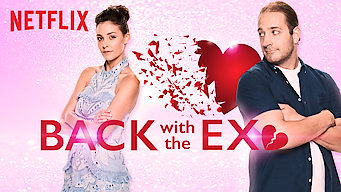 Is
Back with the Ex: Season 1 (2018)
on Netflix United Kingdom?
1 / 5 (compiled from 1 review source)
British Netflix Release: January 11, 2019
Competition Reality TV, Australian TV Shows, Reality TV, Romantic TV Shows
Synopsis
New beginnings or old baggage? Four singles have one chance to reignite romance with an ex -- or leave the past behind for good.
Watch on Netflix
Back with the Ex: Season 1
Season 1 of Back with the Ex has 7 episodes. Because different Netflix countries have different availability for episodes, you'll need to check the episode listing below to see which are available in the United Kingdom.
You can also click on any episode below to get more information on which Netflix countries it is available in.