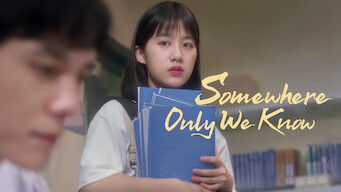 Is
Somewhere Only We Know: Season 1 (2019)
on Netflix USA?
1 / 5 (compiled from 1 review source)
American Netflix Release: June 17, 2019
TV Comedies, Romantic TV Shows, TV Shows based on Books, Mainland Chinese TV Shows
Synopsis
A language major bickers with -- and falls for -- a doctoral student as she navigates the ups and downs of love and friendship with college classmates. It started with a misunderstanding. Will they grow on one another? And will love eclipse the sorrow in her heart?
Watch on Netflix
Cast
Zhang Chao, Li Tingting, Chen Bohao, Sun Jialing, Zhang Zhang, Li Jiuxiao, Deng Yuli, Li Huan, Fang Wenqiang, Gong Rui
Somewhere Only We Know: Season 1
Season 1 of Somewhere Only We Know has 24 episodes. Because different Netflix countries have different availability for episodes, you'll need to check the episode listing below to see which are available in the USA.
You can also click on any episode below to get more information on which Netflix countries it is available in.