Yes, Cleo & Cuquin, Season 1 is available on Netflix in the USA, but did you know you can unlock thousands of movies and shows not currently available in the USA? The release date for Netflix USA was December 5th 2018, and here are the dates it was released on Netflix in other countries:
Netflix Mexico: Released on December 14th, 2018
Netflix Spain: Released on December 5th, 2018
Check out this sample list of movies you can unlock through International Netflix, including "SpongeBob SquarePants (1999-2005)", "SpongeBob SquarePants (2004-2009)", and "Penelope (2006)"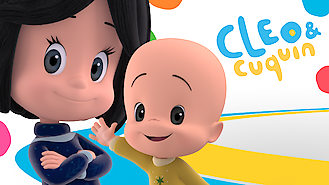 Cleo & Cuquin, Season 1
2018
Spirited sister-brother duo Cleo and Cuquín try on different professions each day to help their other siblings solve problems and enjoy new adventures. One day, they're astronauts. The next, they're sailors on the high seas. With a bit of imagination, anything is possible!