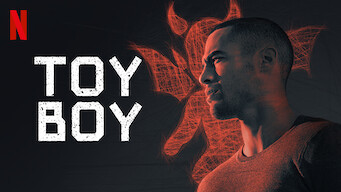 Toy Boy: Season 1
Netflix Denmark
1 / 5 (compiled from 1 review source)
Danish Netflix Release: February 28, 2020
TV Dramas, TV Thrillers, Crime TV Dramas, Spanish TV Shows
Creator(s): César Benítez, Juan Carlos Cueto, Rocío Martínez Llano
Synopsis
After seven years in a Málaga prison, a male stripper is released pending retrial and sets out to prove his lover framed him for her husband's murder.
Watch on Netflix
Cast
Jesús Mosquera, Cristina Castaño, María Pedraza, José de la Torre, Carlo Costanzia, Raudel Raúl Martiato, Juanjo Almeida, José Manuel Seda, Álex Gadea, Javier Mora, Pedro Casablanc, Elisa Matilla, María Pujalte, Adelfa Calvo
Toy Boy: Season 1
Season 1 of Toy Boy has 13 episodes. Because different Netflix countries have different availability for episodes, you'll need to check the episode listing below to see which are available in Denmark.
You can also click on any episode below to get more information on which Netflix countries it is available in.