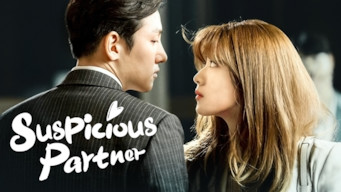 Is
Suspicious Partner: Season 1 (2017)
on Netflix Hong Kong?
2.5 / 5 (compiled from 1 review source)
Hong Kongese Netflix Release: April 3, 2019
TV Dramas, Crime TV Shows, Korean TV Shows, TV Comedies, Romantic TV Shows
Synopsis
Life turns on a dime for a thriving prosecutor after meeting his new perky intern, who becomes a prime murder suspect soon after joining his office. He has no pity or mercy toward suspects. But one woman seeps through his cold heart ... and effectively ruins his career.
Watch on Netflix
Cast
Ji Chang-wook, Nam Ji-hyun, Choi Tae-joon, Kwon Na-ra, Lee Deok-hwa, Hwang Chan-sung
Suspicious Partner: Season 1
Season 1 of Suspicious Partner has 20 episodes. Because different Netflix countries have different availability for episodes, you'll need to check the episode listing below to see which are available in Hong Kong.
You can also click on any episode below to get more information on which Netflix countries it is available in.