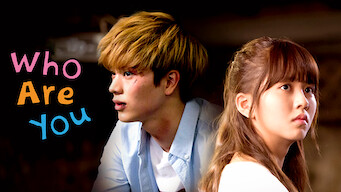 TV Dramas, Romantic TV Dramas, Teen TV Shows, Korean TV Shows
Creator(s): Kim Seong-yun
Synopsis
After losing her memory in an accident, a bullied high school orphan finds herself in the place of an identical-looking girl who's gone missing. She had no friends nor family. Then, as if by magic, everything changed: her school, her home and even her name.
Watch on Netflix
Cast
Kim So-hyun, Yook Sung-jae, Nam Joo-hyuk, Lee Pil-mo, Jeon Mi-seon, Jeon No-min, Kim Jung-nan, Jeong In-gi
Who Are You: School 2015: Season 1
Season 1 of Who Are You: School 2015 has 16 episodes. Because different Netflix countries have different availability for episodes, you'll need to check the episode listing below to see which are available in Italy.
You can also click on any episode below to get more information on which Netflix countries it is available in.