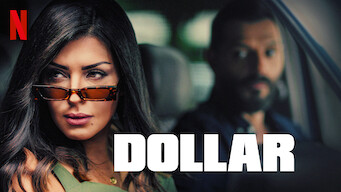 Dollar: Season 1
Netflix New Zealand
1 / 5 (compiled from 1 review source)
New Zealand Netflix Release: August 12, 2019
TV Dramas, Middle Eastern TV Shows
Synopsis
Beautiful executive assistant Zeina reluctantly teams up with the self-assured Tarek to chase down an elusive dollar bill worth $1 million. Grab the dollar bill, bag a million bucks. Sounds simple, but they should've known there's no such thing as easy money.
Watch on Netflix
Cast
Adel Karam, Amel Bouchoucha
Dollar: Season 1
Season 1 of Dollar has 15 episodes. Because different Netflix countries have different availability for episodes, you'll need to check the episode listing below to see which are available in New Zealand.
You can also click on any episode below to get more information on which Netflix countries it is available in.