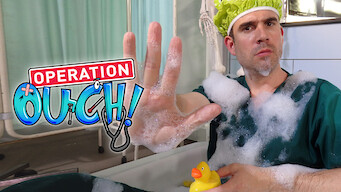 Operation Ouch!: Season 1
Netflix Norway
1 / 5 (compiled from 1 review source)
Norwegian Netflix Release: August 1, 2020
TV Comedies, Education for Kids, Kids' TV, British TV Shows
Synopsis
Drs. Chris and Xand van Tulleken take an entertaining approach to educate children about medicine and biology through experiments and hospital visits.
Watch on Netflix
Cast
Chris van Tulleken, Xand van Tulleken
Operation Ouch!: Season 1
Season 1 of Operation Ouch! has 14 episodes. Because different Netflix countries have different availability for episodes, you'll need to check the episode listing below to see which are available in Norway.
You can also click on any episode below to get more information on which Netflix countries it is available in.