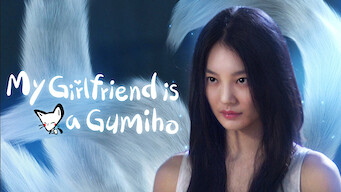 My Girlfriend Is a Gumiho: My Girlfriend Is a Gumiho
Netflix Norway
1 / 5 (compiled from 1 review source)
Norwegian Netflix Release: October 16, 2020
TV Comedies, Romantic TV Comedies, Korean TV Shows, Fantasy TV Shows
Creator(s): Hong Jeong-eun, Hong Mi-ran, Boo Sung-Chul
Synopsis
After meeting a mysterious yet very beautiful girl, a wannabe action star discovers that she's, in fact, a gumiho -- a legendary fox with nine tails.
Watch on Netflix
Cast
Lee Seung-gi, Shin Mina, No Minue, Park Su-jin, Byun Hee-bong, Sung Dong-il, Yun Yoo-sun, Kim Ho-chang
My Girlfriend Is a Gumiho: My Girlfriend Is a Gumiho
Season 1 of My Girlfriend Is a Gumiho has 16 episodes. Because different Netflix countries have different availability for episodes, you'll need to check the episode listing below to see which are available in Norway.
You can also click on any episode below to get more information on which Netflix countries it is available in.