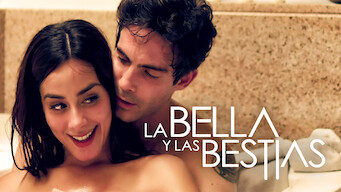 TV Soaps, TV Action & Adventure, TV Dramas, Crime TV Dramas, Crime TV Soaps, Mexican TV Shows
Creator(s): Juan Camilo Ferrand
Synopsis
In search of her parents' murderers, a vengeful young woman returns to Mexico, targeting high-society criminals who hide behind legal facades. White-collar criminals killed her parents. Now she's on a rampage to exact her revenge, and no threat can stop her.
Watch on Netflix
Cast
Esmeralda Pimentel, Osvaldo Benavides, Arturo Barba, Jorge Alberti, Sebastián Martínez, Jaume Mateu, Ari Telch, Guillermo Quintanilla, Leticia Huijara, Francisco de la O, Aylín Mújica, Jessica Mas
La bella y las bestias: Season 1
Season 1 of La bella y las bestias has 42 episodes. Because different Netflix countries have different availability for episodes, you'll need to check the episode listing below to see which are available in Portugal.
You can also click on any episode below to get more information on which Netflix countries it is available in.