Yes, The Fate of the Furious is available on Netflix in Portugal, but did you know you can unlock thousands of movies and shows not currently available in Portugal? The release date for Netflix Portugal was December 5th 2018, and here are the dates it was released on Netflix in other countries:
Netflix Spain: Released on December 8th, 2018
Check out this sample list of movies you can unlock through American and International Netflix, including "The Expendables 2 (2012)", "Die Hard (1988)", and "Snitch (2013)"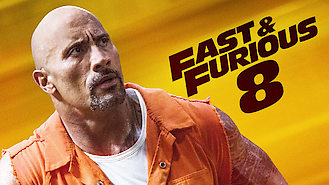 The Fate of the Furious
2017
A ruthless cyberterrorist forces Dom to turn against Letty and the crew, endangering everything they've built. But they won't let him go so easily. When one of their own betrays them, they'll crisscross the globe to bring him home. Car chases definitely included.
Cast
Vin Diesel

Dwayne Johnson

Jason Statham

Michelle Rodriguez

Tyrese Gibson

Ludacris

Scott Eastwood

Nathalie Emmanuel

Elsa Pataky

Kurt Russell

Charlize Theron

Helen Mirren