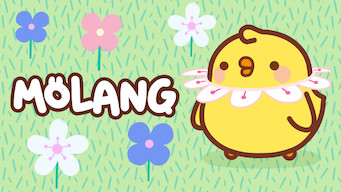 Is
Molang: Season 1 (2015)
on Netflix South Africa?
1 / 5 (compiled from 1 review source)
South African Netflix Release: July 4, 2019
Kids' TV, TV Cartoons
Synopsis
An imaginative, big-hearted bunny and his friend, a shy chick, explore the everyday joys of their pastel-colored world. Molang is cute and cuddly. Piu Piu is reserved and sweet. Together, these two animal buddies make an adorably playful pair.
Watch on Netflix
Molang: Season 1
Season 1 of Molang has 42 episodes. Because different Netflix countries have different availability for episodes, you'll need to check the episode listing below to see which are available in South Africa.
You can also click on any episode below to get more information on which Netflix countries it is available in.