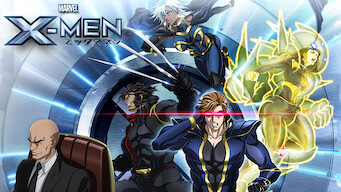 Action Anime, Anime Series, Japanese TV Shows, Sci-Fi & Fantasy Anime, TV Shows Based on Comics
Synopsis
A year after their dissolution, the X-Men are re-assembled by Professor Charles Xavier to investigate the kidnapping of young mutants in Japan. They've been outcasts for years. Now, a twisted force wants what makes them unique ... by any means necessary.
Watch on Netflix
Cast
Toshiyuki Morikawa, Rikiya Koyama, Katsunosuke Hori, Aya Hisakawa, Kaori Yamagata, Yoshiko Sakakibara, Yurika Hino, Yukari Tamura, Hideyuki Tanaka
Marvel Anime: X-Men: Season 1
Season 1 of Marvel Anime: X-Men has 12 episodes. Because different Netflix countries have different availability for episodes, you'll need to check the episode listing below to see which are available in Panama.
You can also click on any episode below to get more information on which Netflix countries it is available in.