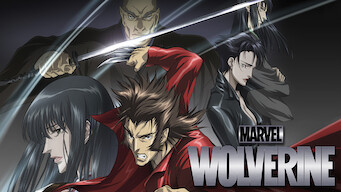 Action Anime, Anime Series, Japanese TV Shows, Sci-Fi & Fantasy Anime, TV Shows Based on Comics
Creator(s): Len Wein, John Romita, Sr., Herb Trimpe
Synopsis
Logan, aka mutant X-Man Wolverine, is on a quest to reclaim the love of his life -- whose crime lord father is planning an arranged marriage for her. Your favorite tough guy superhero is sharpening his claws and heading to Japan for the woman he loves.
Watch on Netflix
Cast
Rikiya Koyama, Romi Park, Fumiko Orikasa, Hidekatsu Shibata, Kazuki Yao, Masato Hagiwara
Marvel Anime: Wolverine: Season 1
Season 1 of Marvel Anime: Wolverine has 12 episodes. Because different Netflix countries have different availability for episodes, you'll need to check the episode listing below to see which are available in Panama.
You can also click on any episode below to get more information on which Netflix countries it is available in.